OCCASIONALLY WE WILL HIGHLIGHT A STORY SUBMITTED BY A SURVIVOR. IF YOU'D LIKE TO SUBMIT YOUR STORY LET US KNOW USING THE "CONTACT US" LINK AT THE TOP OF THE PAGE.


OCTANE's founder discusses her clinical trial experience and why this research is important.  Gynecologic oncology physicians also explain why outcomes are improved for survivors and how they are using new treatments in their clinics based on the results of these trials.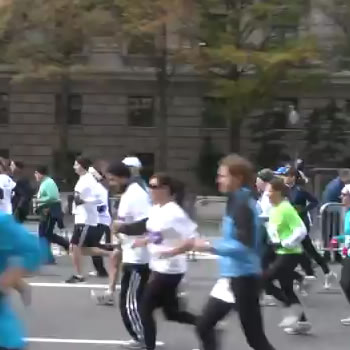 OCTANE's founder is interviewed about the importance of clinical trial awareness and participation at the women's gynecology oncology national race in Washington DC. (National Race to End Women's Cancer video produced by WordonCancer.org)


Janet, an ovarian cancer survivor and patient advocate, discusses how she became involved in a maintenance treatment clinical trial. This interview took place at the Run/Walk to Break the Silence on Ovarian Cancer-Dallas/Fort Worth.


Gina, an ovarian cancer survivor and clinical trial participant discuses why she decided to join a clinical trial.  This interview took place at the Foundation for Women's Cancer National Race to End Women's Cancer.  (Produced by WORDonCancer.org)